One of the most appealing features of Belize as a country is its many faces, the two most obvious being the seaward face and the inland jungle face. The Caribbean Sea is huge, beautiful, and filled with life and places to visit. Inland, there are jungles, wildlife sanctuaries, and fascinating historical sites built by the Maya.
In this post, I want to look outward to the ocean and next time we will venture off the island into the jungle. Belize is world-renowned for its aquatic beauty, and this makes it an irresistible place for snorkeling and scuba diving.
The Belize Barrier Reef
A series of coral reefs that run along the Belize coastline, the Barrier Reef has now been recognized as the largest coral reef in the world. It used to place second behind Australia's Great Barrier Reef, but that reef has since died back due to bleaching. Experts including Charles Darwin and the famous oceanographer Jacques Cousteau (who also invented the SCUBA breathing apparatus) have mentioned its beauty and size, and today it provides a place for recreational divers, hundreds of types of fish, corals and other sea life, as well as for sustainable fishing activities.

The reef provides endless opportunities for snorkeling, diving and photography, and it is easy and inexpensive to charter a boat or join an expedition.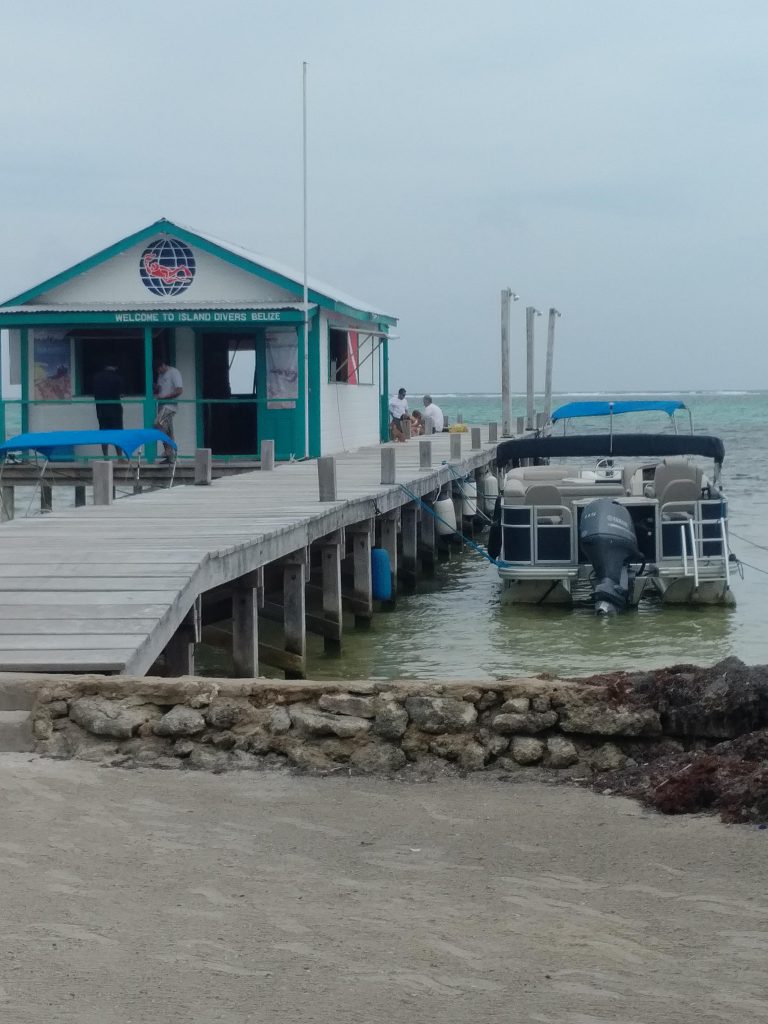 The Great Blue Hole
No mention of diving adventures would be complete without the Great Blue Hole. This is a marine sinkhole that formed during ice age-related geological activities of four distinct eras: 153,000 years ago, 66,000 years ago, 60,000 years ago and 15,000 years ago. As the ocean levels gradually rose, the sinkhole filled up, and its limestone walls paired with its depth, make it a visually stunning ocean landmark, especially from the air.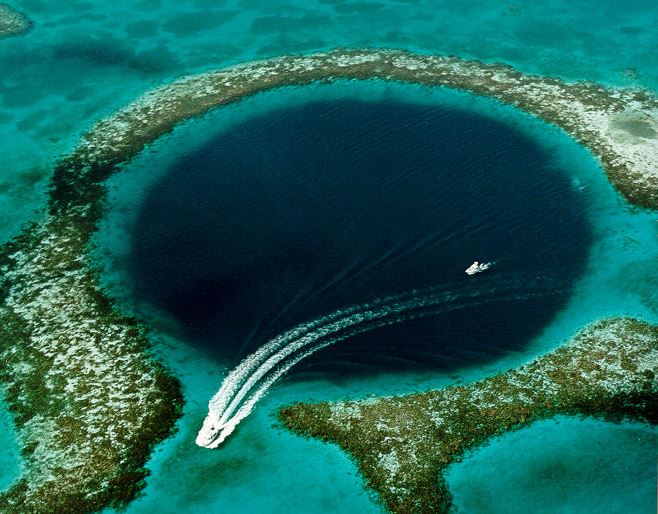 Jacques Cousteau named it as one of his top ten favorite dive sites in the world, and many other dive and adventure organizations also have it high on their "must-see" lists.
Diving in its waters gives you an opportunity to get close to large and fascinating wildlife like the Midnight Parrotfish and the Caribbean reef shark. Lucky divers might also encounter elusive hammerhead sharks, although sightings of these are rare.
Of course, you don't have to go far afield to enjoy the waters of Ambergris Caye. We're surrounded by it. It's warm, placid, especially on the west side of the island, and looks beautiful any time of the day or night. When you book a beach house from us, you can see this for yourself. The water is just steps away.
For more information about our beach house properties, please visit us at coastalbreezes.bz, and follow us on Twitter and Instagram.