One of the greatest pleasures of visiting a new place, wherever it happens to be in the world, comes from experiencing how different it is. That sounds like an obvious statement, but the fact is, humans thrive on multi-sensory stimulation. Visiting new places, meeting new people, trying new food – these activities energize the brain and body. That's why vacations are so therapeutic. It's not just where you go, it's simply the fact that you go somewhere that makes the difference. When you arrive at a new place, every one of your senses gets a chance to experience something new. Dealing with changes in this way helps rebuild neural connections, keeping your brain young and healthy, while giving your body a chance to de-stress.
When you step off a plane in Belize, for example, you immediately feel and smell the humid salt air of the Caribbean. You can taste the lush greenery of the forests, and of course, your eyes delight in the rich colors and sights of the island, its beaches, waters, and skies. This is especially powerful when you come in the months of Fall and Winter, where the lack of color and light tends to contribute to conditions like seasonal affective disorder, which in turn have a profound impact on your immune system.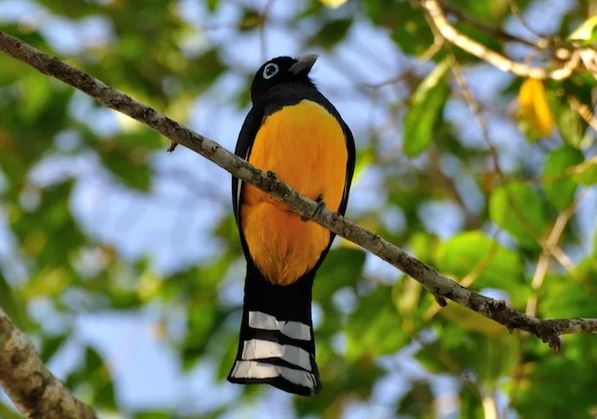 In addition to the sights and smells, there are the sounds. As your ears acclimatize to your tropical surroundings, you will start to hear the birds. We have an abundance of birds in Belize, including here on Ambergris Caye, and the odds are you will hear them before you see them.
In a way, our birds act like ambassadors for the entire country. Some are native to the area, some are migratory and just passing through, but they add that additional sensory component – a tapestry of sound, and a reminder that in addition to the fun of exploring the beaches, tidepools and restaurants, you will always find something interesting in the trees. The sounds are pleasant, but they also remind you of the presence of life, just like the oceans do and the lush greenery of our forests and jungles. It's amazing just how much our bodies pick up on these sensations of the vibrancy of life all around us.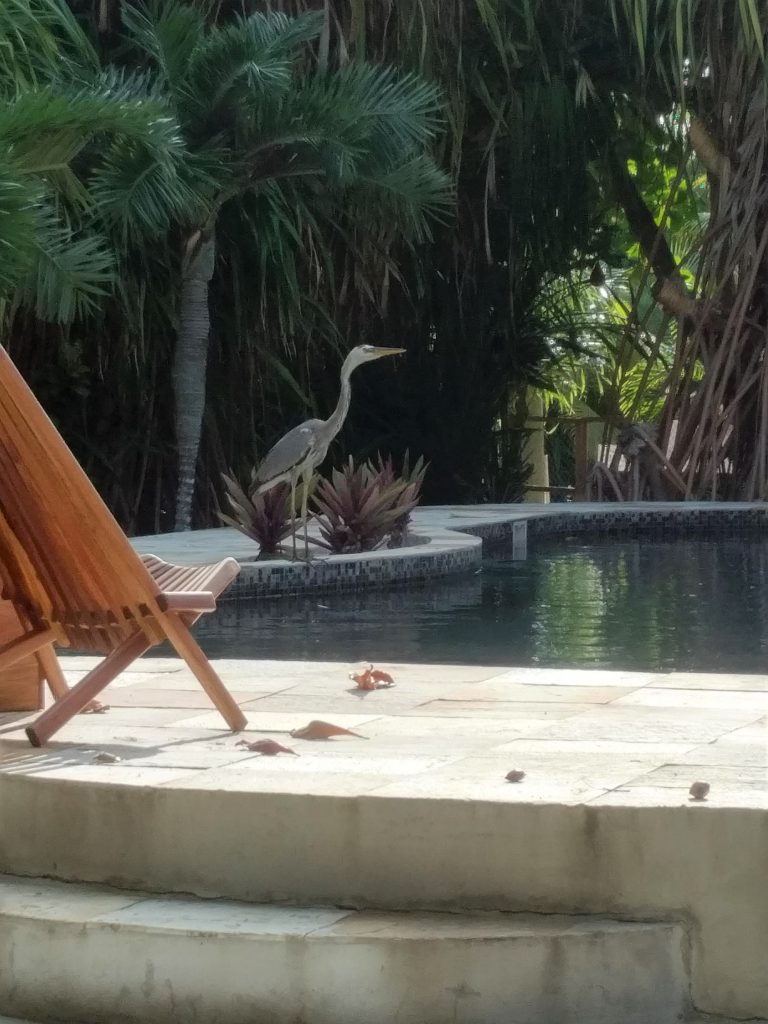 Being a subtropical country, Belize enjoys a diverse bird population in which many of the species are brilliantly colored and fascinating to observe. I am always delighted when our guests see a parrot in the wild for the first time.
Most people from North America only ever see them in pet shops or in peoples' homes, but here, they fly free and are easy to spot. We were in the pool on the weekend and a flock went over our heads chattering away to themselves! It's quite surreal when that happens for the first time. We see herons and pelicans quite frequently, walking or flying around the tidal flats looking for fish and small crustaceans, but I have to say my favorite bird is the Collared Aracari. It is a member of the toucan family and has a vibrant plumage on the chest – yellow with black and red stripes and a large beak typical of Toucans everywhere. Toucans, by the way are the national bird of Belize.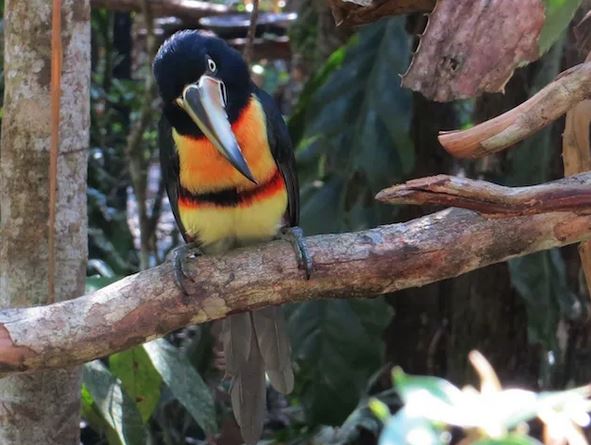 The People Perch
To really get a sense of the diversity of our avian population, you can check out the "People Perch" located within an actual bird sanctuary on Ambergris Caye, south of San Pedro. According to those who have visited, you will be able to see and hear dozens of exotic species and types of birds and the best part is, you're up there in the trees with them. If you have a camera with a zoom or telephoto lens, this would be an excellent place to try it out.
I have had the pleasure of living on Ambergris Caye for a number of years now, as owner of Coastal Breezes, but I will never forget the novelty of my first trip as a tourist, waking up to the sound of so many different birds calling each other and getting on with their day. It's just another reminder of how a great vacation is truly a full, multi-sensory, life-enhancing event. We can't wait for the time when we can welcome you here so you can experience it for yourself.
For more information about our beach house properties, please visit us at coastalbreezes.bz, and follow us on Facebook, Twitter and Instagram.