It's hard to write about a beautiful tourist destination when people are not actually able to visit it, but the COVID-19 epidemic will not be permanent, at least to this degree of severity. Many countries around the world are identifying effective ways to "flatten the curve," and it is my belief that common sense will prevail. People will learn how to live with some enhanced social distancing techniques and a new normality will emerge.
That's why I feel it's healthy to keep talking about our own little corner of paradise here at Ambergris Caye. Even before the craziness of 2020, it was common for people to take months or even a couple of years to decide to take a trip somewhere, after all, there's a lot of planning to do. So, it's my intention to keep talking about some of the many great reasons to come and visit us when you are ready to do so.
You've Heard of a Fishing Permit, but How About a Permit Fish?
If you like fishing, especially fly-fishing, we have plenty of new opportunities for you. Bonefish, tarpon, and permits are all catch-and-release ocean fish that people like to experience while they are here. Belize is very much focused on sustainability and harmony with nature, which is why catch-and-release and ecotourism are so important to us. In fact, you will need to obtain a license to go fishing for them. It's the same on land, too. We are very careful with our jungles and the fauna that live there. In fact, Ambergris Caye hosts the world's only Jaguar preserve, the Cockscomb Basin Wildlife Sanctuary & Jaguar Preserve. A wonderful summary is available here.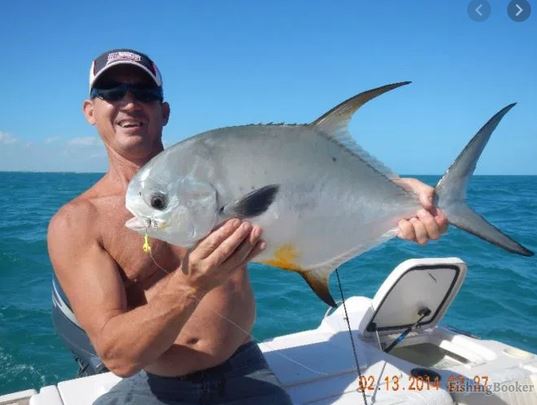 But back to the fish. A permit is a large fish, with a slender body and long fins. Along with bonefish and tarpon, they are all types of large game fish that look beautiful when posed for a photo, but of course, look their best when swimming around in the water, especially in the flats around Ambergris Caye. A great resource to learn more about fly-fishing for bonefish and permit is available at the Tres Pescados Fly Shop here. You can also charter a fishing expedition along with their knowledgeable guides.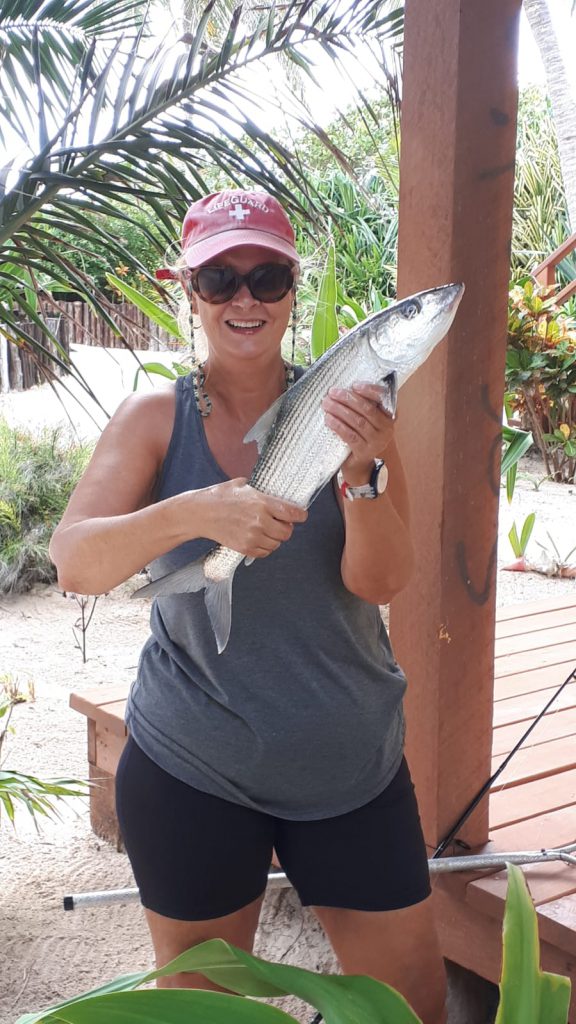 Night Fishing
Of course, not all fish are protected by catch-and-release. There are many types of sustainable fish varieties that are available to catch and eat, with a number of excursion companies offering the cleaning and cooking services as part of their packages. There is nothing quite like going out on the water at night. It's usually quite peaceful and breathtaking when the moon is full, and the ocean has a huge presence in the darkness, with many species of sea life coming close to the surface. It's an experience not to be missed.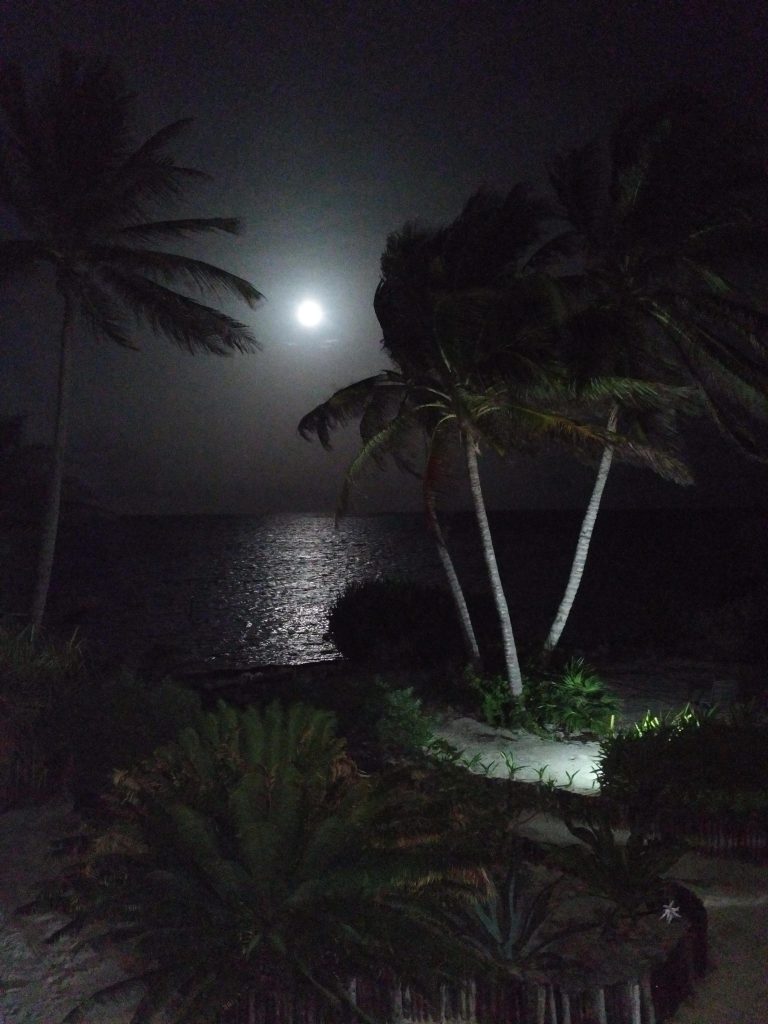 Another way of enjoying the ocean at night is to simply observe it from the shoreline. Many people find enormous peace and tranquility from simply walking along the beach, with just the moon and stars to light the way. Our waters are seldom turbulent, but at night they become very still, and this contributes to a truly transcendent experience. It's amazing just how powerful your night vision and senses become when you let nature be your chaperone. As our canine assistant property manager, Mr. Bean knows very well, a few citizens of the waters might do the same thing, choosing to come up on the beach to see what's going on.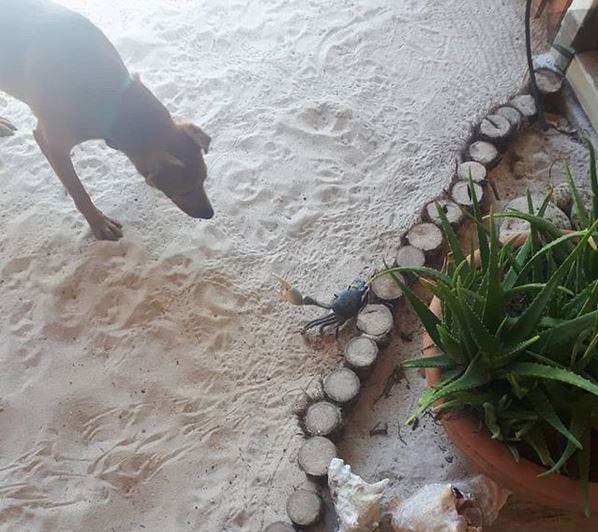 Relaxation is Very Healthy
Whether you seek the excitement of catch-and-release fishing on the open water, or the serenity of moonlit walks – or both – it is important to remember just how healthy and restorative these types of activities are. People often think of a Caribbean vacation as being filled with busy sightseeing schedules, and there can be great fun in that, but similarly, the body and soul crave tranquility and balance. And as you have probably heard, human beings are 70% water, which partially explains why so many of us feel drawn to the ocean and gain peace from it.
You deserve a break from the trauma, sadness and change that we have all experienced, and even though it's not over yet, the mere anticipation of a vacation can be a powerful sustainer of mental and physical health.
We would love to host you here at Coastal Breezes of course, but what's more important is that you set your sights on a vacation somewhere, especially somewhere that has water and life all around it.
Stay safe!
For more information about our beach house properties, please visit us at coastalbreezes.bz, and follow us on Facebook, Twitter and Instagram.