One of the most well-known attractions on Ambergris Caye is Secret Beach. And it's far and away the island's worst-kept secret. When Bret and I first arrived here in 2015 there was nothing at Secret Beach except for a single pier and a house. Located on the leeward side of the island this beach has pristine, clear blue waters, and in the last three years it has become a fast paced, and very popular destination for tourists and locals alike.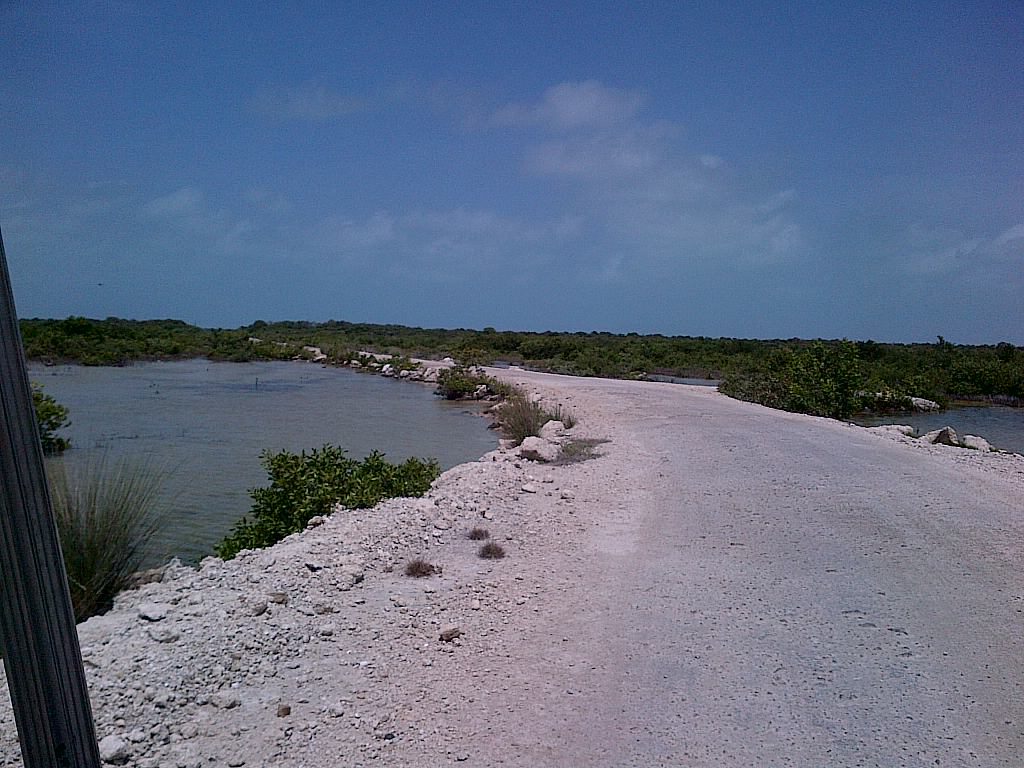 It's a bit of a hike from our main town of San Pedro – eight miles by golf cart over rough road – but it's only three and a half miles from our beach house compound. Every day now, there's a constant stream of golf carts heading to and from Secret Beach. There's lots of people and lots of alcohol! Frankly, that's what a lot of holidaymakers from North America and definitely Canada, want while they're on vacation: no rules and a big party atmosphere. A great place to blow off all the tensions built up over a year.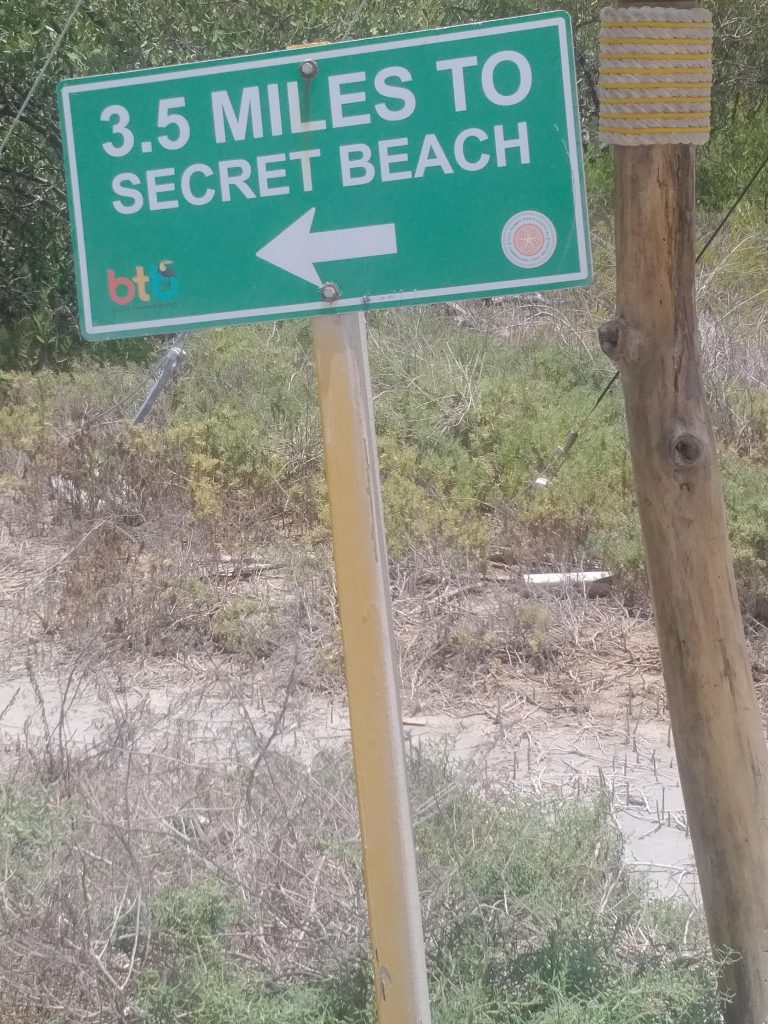 Secret Beach basically closes down as soon as it gets dark, because there's no electricity, only generators. But the tables are out in the water! It's very shallow and calm, so you walk out quite far, or you can sit in the gentle lapping waves at your table and the wait staff will wade out to you with trays of drinks and food. You can also drink on the beach if you prefer to stay dry. It's always busy so you'll need to go early in order to get a table. In addition to the calm waters, its Western exposure means you're almost guaranteed a spectacular sunset.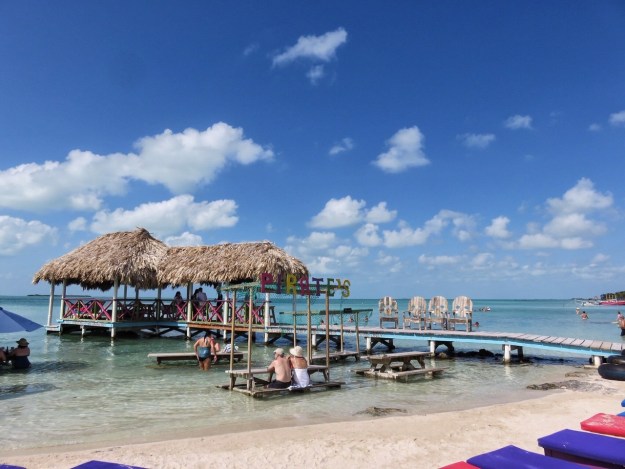 The Secret Beach has all the touristy trappings: you can rent lounge chairs, jet skis, and motorized surf boards. You can get your hair braided, buy snow cones, and coconut water, you name it. It's a big party, and yes, Bret and I have had fun just sitting back and watching people enjoy themselves.
Our location is definitely favorable to the Secret Beach because we are so much closer than a lot of other resorts. Many of our guests of all ages have asked for directions to the Secret Beach as soon as they arrive.
You can read more about its history and present (and maybe future) over at SanPedroScoop. For the moment, I can't say that it has built up to extraordinarily tacky proportions. The bars and restaurants still have the island feel – lots of wood and sand, not concrete or glass.
So it's definitely worth checking out as an island hotspot. But my slant on it is that when you live here you just don't go to the Secret Beach. There are many more secret and not-so-secret places to fall in love with.
For more information about our beach house properties, please visit us at coastalbreezes.bz, and follow us on Twitter and Instagram.