There are few things more pleasurable in life than a private paradise. Especially given the cold spring that we Canadians suffered through this year (2019) and the never-ending troubles that seem to be the norm, both locally and internationally. It's something that we all hope to find. In the back of our minds, we picture that place – somewhere we can retreat to in order to regroup, refresh, and confirm that there is still beauty in life and it is indeed attainable.
That's what Bret and I set out to establish when we created Coastal Breezes on Ambergris Caye, an island just off the coast of Belize – the one Madonna sang about in "La Isla Bonita."
For years now, we have been the owners and proprietors of a small collection of executive rental suites just outside of Toronto. These are fully furnished homes for business travelers or others who seek a tidy and convenient place to stay for periods usually longer than a month without the over-the top cost of hotels. We recognized early on that a large negative part of travel is the unknown. After spending hours in an airport and a car, the first thing you need is a place to rest, and the last thing you want is disappointment.
So over the years, we accumulated a few properties and made sure they were the type of place that we ourselves would feel happy staying in, from the very first moment of arrival all the way through a multi-week residence.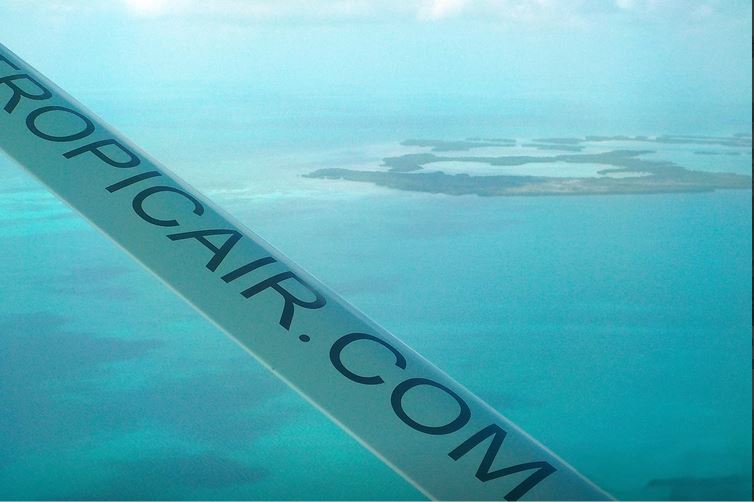 But we are also snowbirds. We craved the blue skies, the swaying palms and impossibly blue oceans of the Caribbean, and we started venturing south. We wanted to go a little further south than most of our compatriots, for whom the coast of Florida, the Gulf of Mexico, or the easily accessible islands of the Bahamas were convenient destinations.
We decided to visit Belize, a country that we had known growing up as British Honduras. Once we got there, we knew we had to come back, and so we did. And after a few return visits, we realized we had to do more than just stay on the beach as tourists. This was a place, we realized, that could become an extension of our executive homes business – a place where people could come fully confident of a pleasant stay with well-kept amenities and a personal, Canadian touch.
It's a beautiful and historic place. Not just the island, but the whole country. The waters are a haven for snorkeling and diving, with the world-famous Barrier Reef just minutes away, and the intriguing Great Blue Hole – a marine sinkhole located inside an atoll. On land, there are Mayan ruins and enormous biodiversity, making everyday an adventure no matter which direction you head off in.
Being a small island, only accessible by plane, the pace of life is a little more relaxed as well. In fact the preferred method of transport is by golf cart which suits us fine.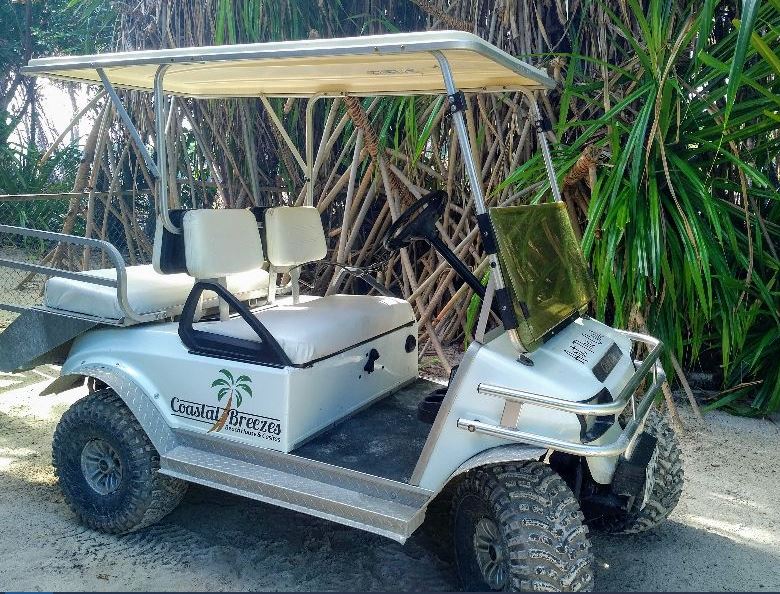 This blog series will seek to show off some of the most intriguing and compelling reasons why a vacation in Belize makes so much sense for Canadians, not least of which is just how easy it is to get here. From late October through to April, WestJet and Air Canada both fly direct to Belize City, and from there, it's just a quick hop across to the island.
So I hope you will keep in touch. Follow us on social media (Twitter and Instagram), and join our quarterly mailing list here. Maybe it's time for your great adventure to a personal paradise. Let us help you find your place in the warm tropical sun, welcomed by our friendly and attentive staff. We really are much closer than you might think.
For more information about our beach house properties, please visit us at coastalbreezes.bz, and follow us on Twitter and Instagram.